How to inquiry usa HTS code and import tax
Views: 7 Author: Site Editor Publish Time: 2018-08-14 Origin: Site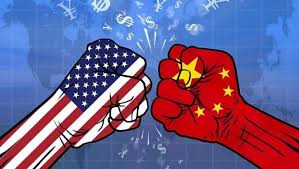 USA goverment will increase the import tax from 10% to 25% for the cargo from china for usd200,000,000,000 ,and china also decided to do the counter,china will implement special import tax for usd60,000,000,000 usa cargo. With the serious outcome of the china usa trade war,china exporters need to know well if their cargo is in the usd200,000,000,000 list or not.and if it is in the list,How to inquiry the HTS code and How to inquiry the import tax is very important.Below is the procesure:
Inquiry webside:http://www.usitc.gov/tata/hts/bychapter/index.htm
processure as below:
Inquiry HST code,pls enter into above website and key china hs code first sixth code such as: blouse 610510,at the left of the search page,it will show the detailed HTS CODE,then pls choose the exact HTS CODE for your products;




Inquiry import tax: at the search page,on the left of Rates of Duty:"Gernal"is normal import tax;on the right of Rates of Duty:"Special"is for specific country import tax.



This is to reminder that ,due to china-usa trade war,it has caused heavy impact on shipping industry.If you have cargo or shpts to usa,pls pay attention on carrier's line and rate adjustment and do the related arrangements in advance to decrease the loss that may happen.